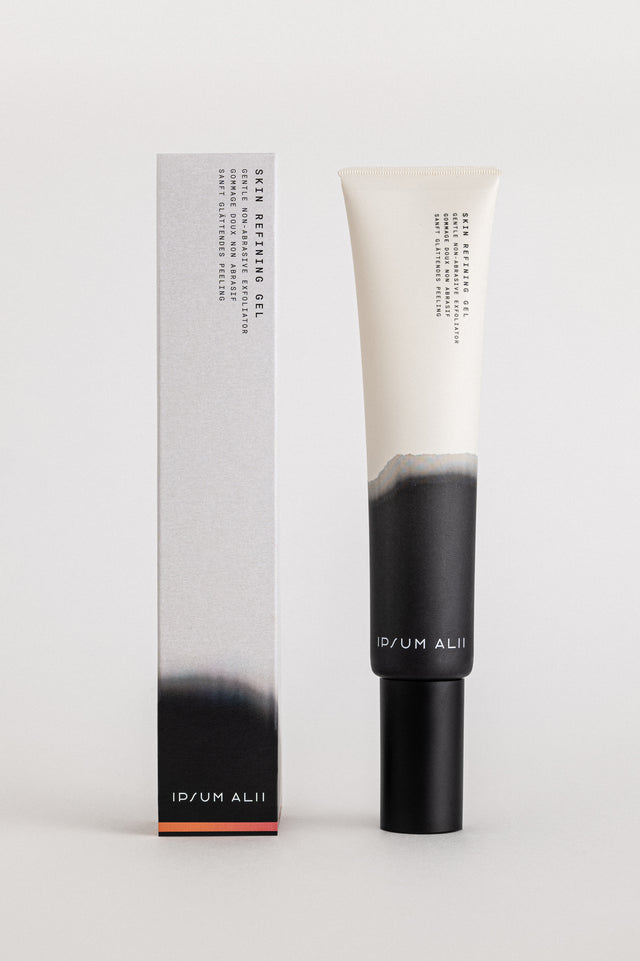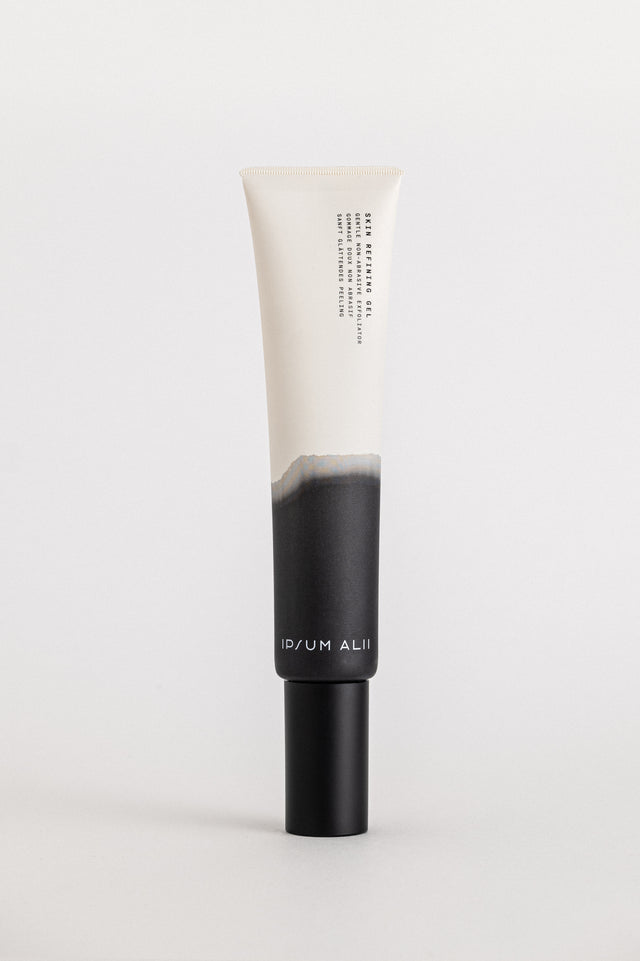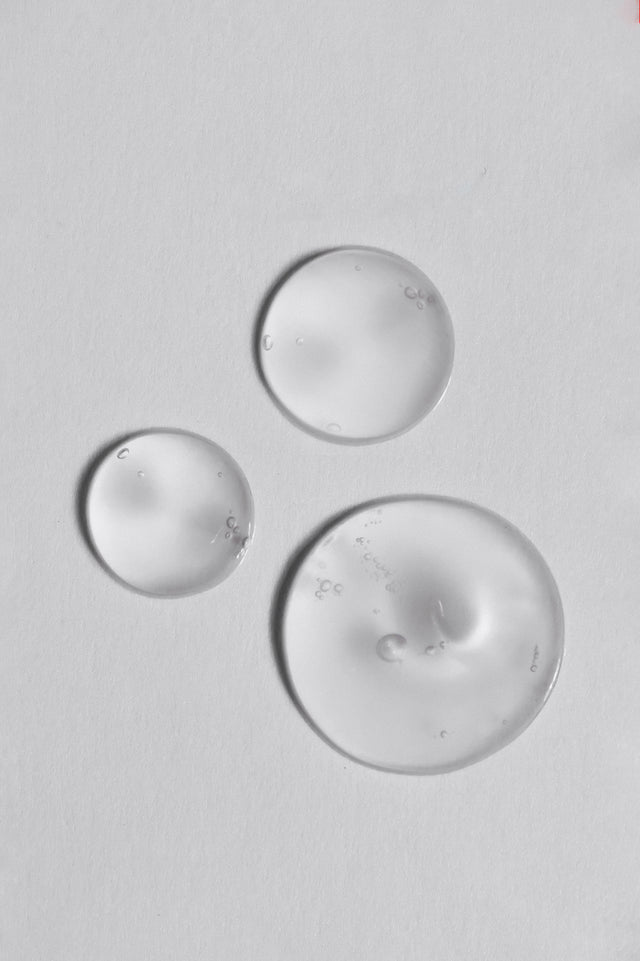 Gentle non-abrasive exfoliator
The Skin Refining Gel is a very gentle alternative to harsh exfoliators. It is packed with a unique mix of antioxidants and anti-inflammatory Kampo herbs that calm irritation, even and brighten skin tone.  It is suitable for very sensitive skin conditions.
The KI element here enhances blood circulation and gently removes dead skin cells, enabling your skin to renew itself.
Size: 70ml / 2.4oz.
How to use
Application: use 2 to 3 times a week, gently massaging product onto clean, dry skin in circular movements from forehead to chin. Don't be surprised by the eraser-effect: the gel reacts with the epidermis, gently removing dead skin cells. Avoid eye area. Rinse, and enjoy polished, refreshed, thoroughly cleansed skin.
Routine: after a deep cleansing and before any other product, use the Skin Refining Gel to remove your daily accumulated dead skin. This extra gentle peeling will clear your pores and help your skin to absorbed better the Nourishing Adaptogen Cream. 

Ingredients
Ingredients (INCI): water(3), glycerin(1), acrylates/C10-30 alkyl acrylate crosspolymer(2), dicocodimonium chloride(1), phellodendron amurense (kihada) bark extract(1), morus alba (maguwa) root extract(1), butylene glycol(2), behentrimonium chloride(1), lauryl betaine(1),(2), pectin(1), sucrose(1), isopropyl alcohol(2)
1
plant /
2
synthetic /
3
natural origin
Shipping & Returns
We ship to all EU countries and Switzerland. Please get in touch with us via contact@ipsum-alii.com if you live somewhere else and we will find a solution.
Shipping Costs and Shipping Time
We will ship your order within 2-5 business days of receiving your order (excluding public holidays in the Netherlands and Switzerland). 
EU Countries 3-8 business days (7 EUR, free shipping for orders over 100 EURO)
Switzerland 2-3 business days (7 EUR, free shipping for orders over 100 EURO)


Returns
We have a 30-day return policy. We accept returns on new, unopened IPSUM ALII skincare products.
Please send your return to
in Switzerland:
Cargocare AG
IPSUM ALII
Embraport 7
8424 Embrach
Switzerland
in the EU:
CCD Logistics B.V.
IPSUM ALII
Twijnstraweg 15-17
2941 BW Lekkerkerk
The Netherlands
Return costs are not covered.
If you face any problems with a return, please get in touch: 
contact@ipsum-alii.com or +41 (0)78 799 66 08.
So clean and so gentle
Love the peel from Ipsum Alii - I use it at night about 3-4 times a week. When I put on a lot of sun screen, I always use it at night to make sure my skin is perfectly clean. It feels very gentle, never the stinging sensation from other peelers I've used. It doesn't have any exfoliation particles either, which I like - regardless of how fine these particles are, they are quite harsh on my skin. The package is also a piece of art. Great product and a great gift!
Perfect combo for sensitive skin
I absolutely love both products for my sensitive skin and can only recommend them. Specially the peeling is a game changer since my skin is too sensitive for normal peelings. Also a great gift idea since the products look so beautiful.
Gommage fantastique!
J'utilise cet exfoliant depuis 2 semaines tous les soirs avant mon sérum. Ma peau adore! Mon sérum est 2 fois plus vite absorbé grace a ce gommage. Avant de sortir le soir je l'utilise pour mieux lisser mon fond de teint. C'est devenu l'un de mes produits préférés.
This is truly mindblowing!
I never experienced a peeling gel like this. I have sensitive skin and its super gentle. It doesn't irritate my skin at all - yet leaves it smooth and soft. I have been using it 3 times a week and it works really well.
Smooth and rosy skin
Enhances blood circulation and cell renewal
Healthy illumination
Evens and brightens skin tone, calms irritation
Kihada Bark
Kihada bark extract helps to clarify skin with anti-inflammatory and antioxidant properties. The bark extracts are rich in berberine, one of the most powerful compounds which has been found to have an anti-aging effect on skin.
Maguwa Root
Maguwa root extract is known to calm signs of irritation, even skin tone, and lighten age spots with antioxidant properties.