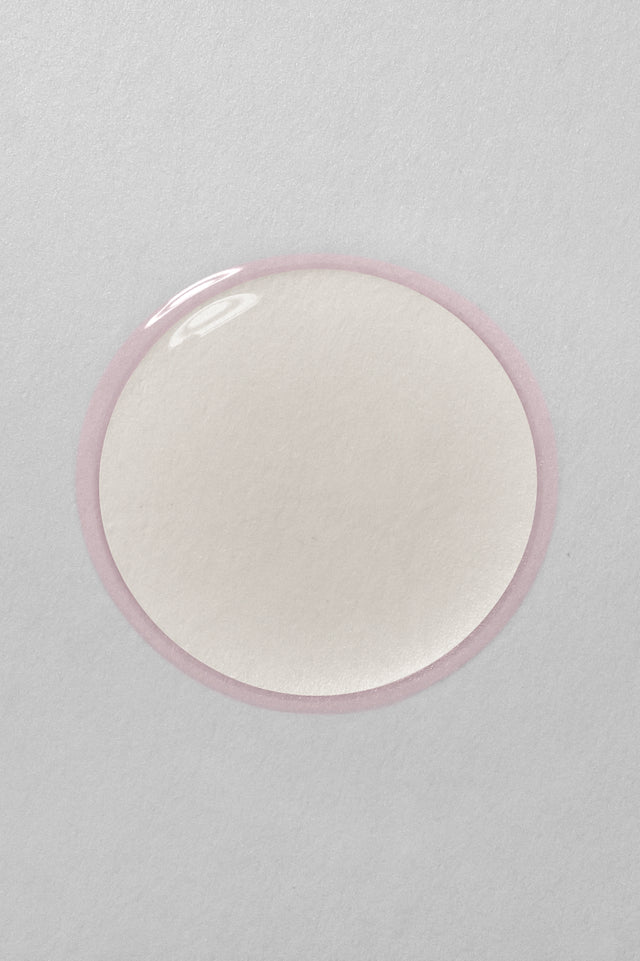 Antioxidant Booster Serum
Skin Plumping and Revitalising Bi-Phase Treatment
This powerful serum combines skin-plumping illumination with protection against free radicals. Both moisturising and hydrating, it consists of a two-phase process.
The first phase is oil-based, with plant-based components plus Squalane, leaving skin luminous and supple. The second phase contains a mix of four fermented hyaluronic acids alongside powerful Kampo-based antioxidants,
The 3 elements' composition:
KI (energy flow) ***
KETSU (blood nutrition) ***
SUI (hydration) *** 
The KI, KETSU and SUI elements focus on smoothing your skin instantly, leaving it bright, relaxed and plumped.
The Antioxidant Booster Serum offers a harmonious blend of 5 Kampo active herbs with antioxidant and anti-inflammatory properties to fight free radicals, boost your skin's barriers against the effects of ageing, and give your skin a healthy glow:
- an exclusive blend of 5 Kampo adaptogens
- 4 fermented hyaluronic acids
- plant-based fermented squalane
Size: 30ml / 1oz.
How to use
Application: shake the bottle to mix the oil and serum formulas. Then, press 1-2 pumps into the palms of your hands and gently rub them together to activate the treatment. Then gently tap your face. Use mornings and evenings on clean skin. Your skin feels balanced, smooth and deeply hydrated with a soft, glowing finish.
Routine: Use on clean skin (e.g. after the Skin Refining Gel), before the Nourishing Adaptogen Cream. Can be applied around the eyes.

Ingredients
Ingredients (INCI): water(3), oryza sativa (rice) bran oil(1), isopropyl palmitate(1),(2), glycerin(1), caprylic / capric triglyceride(1), glyceryl stearate SE(1),(2), pentylene glycol(2), stearic acid(1), polyglyceryl-2 diisostearate(1), ganoderma lucidum (reishi) stem extract(1), curcuma longa (ukon) rhizome extract(1), rehmannia Chinensis (akayajiou) root extract(1), coix lacryma-jobi ma-yuen (hatomugi) seed extract(1),  squalane(1), hydrogenated rapeseed alcohol(1), polysorbate 60(1),(2), hydrogenated lecithin(1), carbomer(2), potassium hydroxide(4), butylene glycol(2), tocopherol(1), phenoxyethanol(2)
1 plant / 2 synthetic / 3 natural / 4 mineral origin
Shipping & Returns
We ship to all EU countries and Switzerland. Please get in touch with us via contact@ipsum-alii.com if you live somewhere else and we will find a solution.
Shipping Costs and Shipping Time
We will ship your order within 2-5 business days of receiving your order (excluding public holidays in the Netherlands and Switzerland). 
EU Countries 3-8 business days (7 EUR, free shipping for orders over 100 EURO)
Switzerland 2-3 business days (7 EUR, free shipping for orders over 100 EURO)


Returns
We have a 30-day return policy. We accept returns on new, unopened IPSUM ALII skincare products.
Please send your return to
in Switzerland:
Cargocare AG
IPSUM ALII
Embraport 7
8424 Embrach
Switzerland
in the EU:
CCD Logistics B.V.
IPSUM ALII
Twijnstraweg 15-17
2941 BW Lekkerkerk
The Netherlands
Return costs are not covered.
If you face any problems with a return, please get in touch: 
contact@ipsum-alii.com or +41 (0)78 799 66 08.
Reduces inflammation
The antioxidant and anti-inflammatory properties in the 5 Kampo herbs work against redness and symptoms of unwanted face swelling.
Strengthens skin barrier
Soothes and comforts a compromised skin barrier by nourishing and replenishing skin's moisture.
Boosts your healthy glow
Instantly hydtrates and plumps skin and has a calmin effect thanks to balancing the skin's microbiome.
Murasaki Root
Murasaki Root is a potent anti-inflammatory that has the ability to invigorate skin regeneration. It can also control skin's oil production and has a soothing effect.
Satsuma Peel
Satsuma Peel is from a citrus fruit unique to Japan. Its extract prevents hyperpigmentation and has a brightening effect.
Kuchinashi Florida Fruit
The high concentration of flavonoids and ferulic acid in Kuchinashi Florida Fruit extract serve as antioxidants. It improves overall skin appearance and reduces swelling.
Ukon (Japanese Turmeric)
Ukon extract has anti-inflammatory and antibacterial benefits. It can improve troubled skin and also help reduce redness from blemishes and calm skin conditions like eczema and rosacea.
Akayajiou Root
Akayajiou root extract works wonders for skin health. It is considered a Yin tonic with powerful antioxidant benefits. The root of Akayajiou is rich in polysaccharides, a skin-replenishing overachiever.